Innovation's at home on King St
From rooftop bees providing honey for residents and workers, to sustainable solutions that respect Mother Nature, King St is an exercise in environmentally responsible construction, art and design, that cleverly links the past to the present.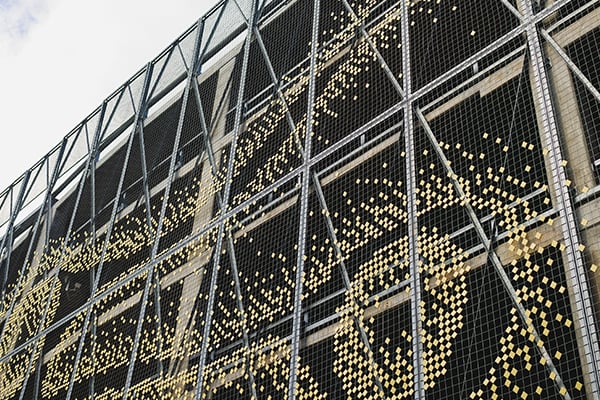 Innovation is at the heart of everything Lendlease does, so its fitting that The Brisbane Showgrounds redevelopment has received the highest rating for master-planned precincts in Australia. Awarded a 6 Star Green Star – Communities v1 certified rating from the Green Building Council of Australia (GBCA), King St and its surrounds is innovation at its best. With is mix of showgrounds, apartments, retail trade and commercial buildings, King St showcases Lendlease's ability to deliver large-scale sustainable design. Read on for a few more of the precinct's innovations.
Kingsgate
This eco-friendly building boasts greenery galore and impressive solar installations for more comfort, less energy consumption.

As the first building constructed in King St, Kingsgate set the tone for the precinct as a vibrant, innovative destination. Design features include the use of clear glazing for maximum natural light, air-purifying plants (with over 120 m2 of plant potted surface area), rainwater capture and reuse, high performance sun-shading and solar energy to reduce electricity and water consumption while boosting air quality.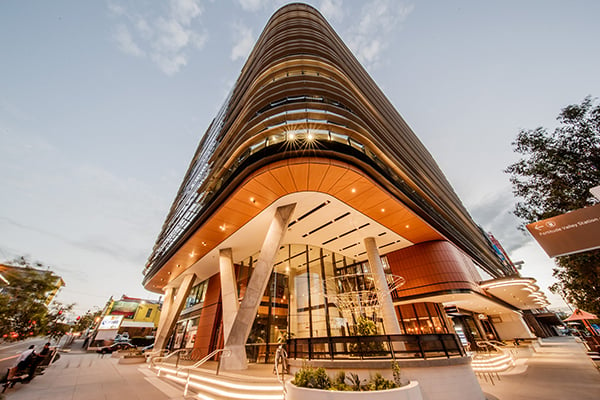 Kingsgate boasts one of the largest rooftop solar installations in the Brisbane CBD fringe, predicted to provide approximately 13 per cent of base building electricity requirements. The combination of the façade, highly efficient air conditioning plant and eco lighting also reduces electricity usage by approximately 14% compared to equivalent standard buildings.

These design elements have seen Kingsgate awarded three 6 Star Green Star ratings – the gold standard for environmentally-conscious construction.
25 King
Recycled timber and sustainable design make this high rise an Australian first.

A triumph in sustainable design, 25 King is the first commercial scale Cross Laminated Timber (CLT) building in Brisbane. One-hundred percent of its timber is reused, recycled or certified sustainable and it's the tallest and largest engineered office building in Australia.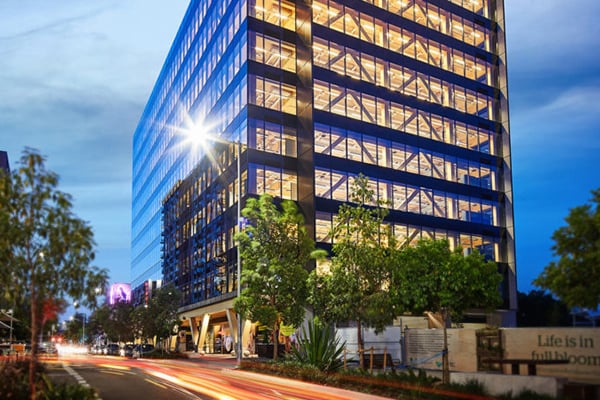 CLT has a far lower carbon footprint than other building materials, the production process produces zero waste, and timbers are sourced from certified sustainably managed forests.

Even better? The building features controlled lighting, heating and cooling from a single interface, and large glass areas that maximise natural daylight, while sunshades on the western and eastern facades reduce energy consumption. If that's not enough, it achieves a 27% reduction in Potable Water Consumption, uses 100% recycled water for irrigation, provides a 47% reduction in electricity and offers electric vehicle charging points. And that's not to mention the 152 bike racks, 16 showers and 158 lockers which make commuting effortless for cyclists.

View the awards won by 25 King here.