King St Comes Alive with Jazz Music
Get ready to swing to the beat of jazz music all month long on King St! We're partnering with Jazz Music Institute to deliver a month jam-packed full of pop-up performances to delight you whilst you shop and dine along the precinct.
Jazz Music Institute is the hub of jazz education and performance in Australia and a driving force in promoting jazz music in the community. We're so lucky to have such talented neighbours and can't wait to share their incredible performances with you.
Whether you're a seasoned jazz connoisseur or simply looking for something new and exciting to do, make sure you come along!
Check out the schedule below to plan your visit.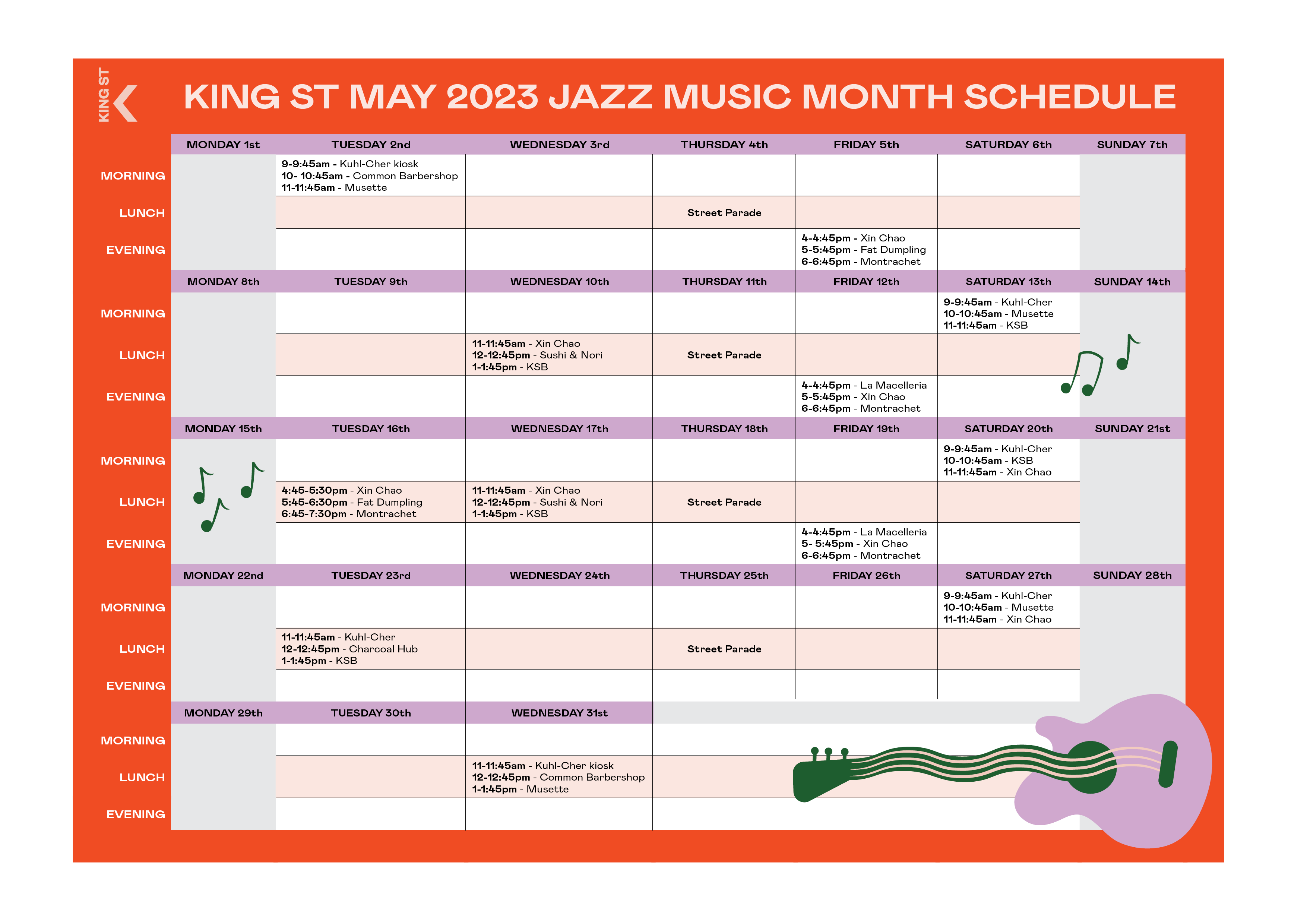 Adventure awaits - Jazz with King St this May!