We sat down with Michael Flaskos, head chef at Kuhl-Cher Coffee, and discovered what he loves about brunch, his favourite meal and what inspires him.

First, a little bit about you Michael!

I have over 20 years' experience in kitchens working from fine dining, resorts, special events, private chef and cafes showcasing the best of our fresh local produce, handmade products and adopting a nose to tail philosophy.

Why do you think brunch has become so popular over the years?

It has given chefs the opportunity to break tradition and be creative with amazing produce and able to showcase techniques giving customers the opportunity to overindulge in a less traditional casual setting.

Do you prefer sweet or savoury brunch items?

I definitely prefer savoury brunch items.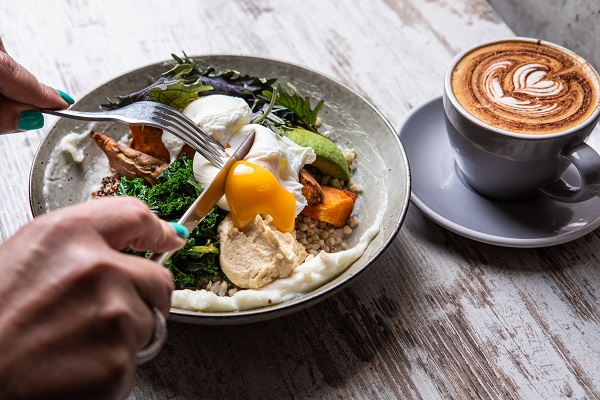 Do you have a favourite brunch memory, perhaps a time you shared with family or friends or a meal you'll never forget?

My favourite brunch memories are cooking on the family farm, for friends and family on numerous hunting trips over an open wood fire grilling wild game.

Everyone loves to cook their own special family recipes - do you have a favourite recipe that has inspired you, or that you still cook today for your own family?

I definitely adapted my Mum's slow cooked lamb shoulder with cumin roasted garlic & lemon potatoes.

Can you tell us what has inspired you the most with the latest Kuhl-Cher menu?

Inspired by comfort and nourishing flavours and blending it with our philosophy at Kuhl-Cher Coffee of sharing seasonal produce & homemade and tasty food. Watch out for our new menu coming soon!
Check out King St's latest guide to brunch!
Published: 28 August, 2020