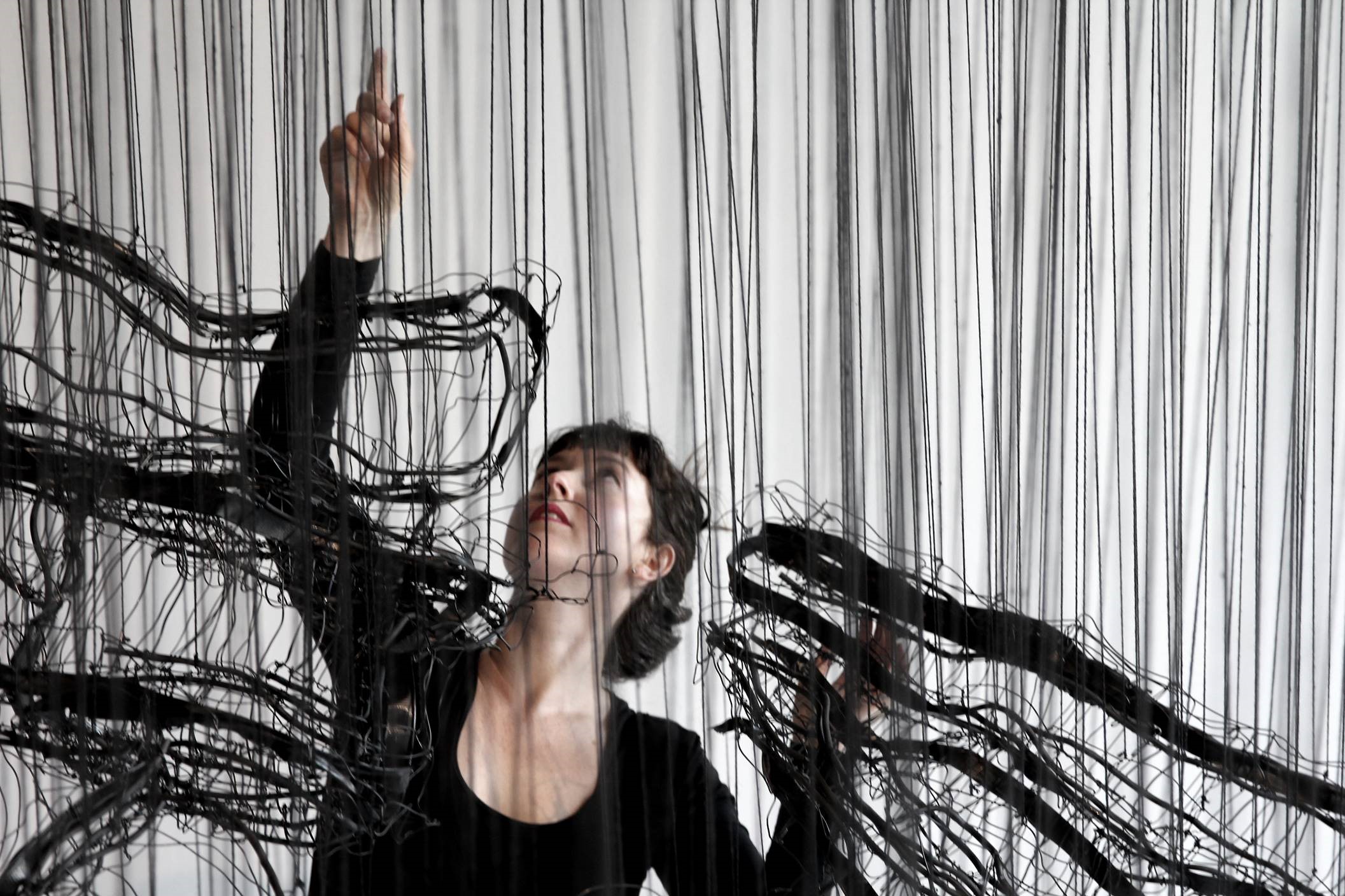 Hannah Quinlivan | 23 June – 2 September 2023, Artisan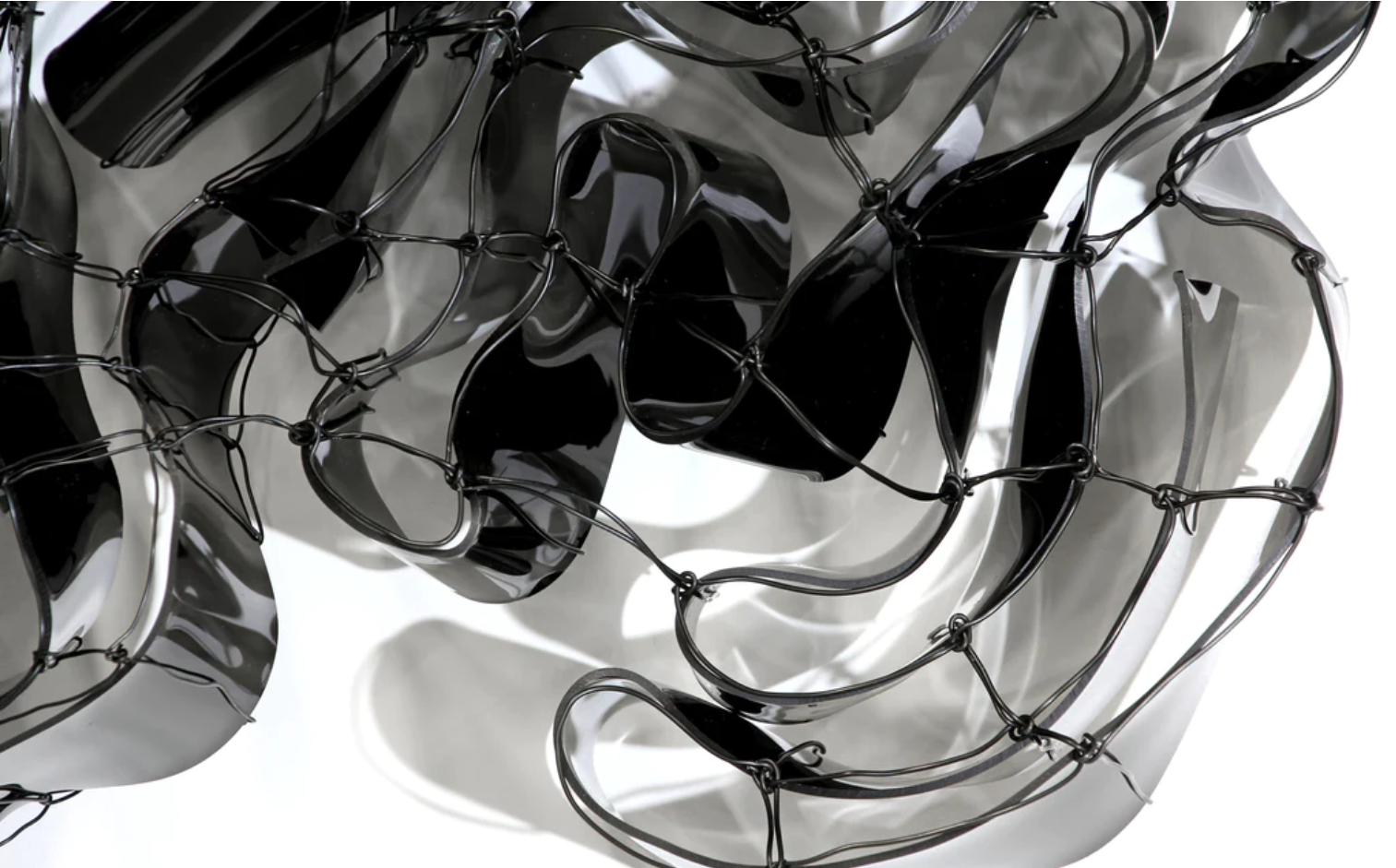 MAIN GALLERY | Hannah Quinlivan RESIDUALS AND RESIDUES
Situated in the expanded field of drawing, Residuals and residues explores the ways in which the residues of history shape our present experiences. It investigates the complex entanglement of Raymond William's notion of "structures of feeling" with the remnants of the past, and how this relationship relates to the politics of place. These works use experimental methods of spatial drawing to examine the intricate details of everyday life, including the textures, patterns, and tones of thought and feeling that shape our sense of identity, place, and social relations — residues and residuals of history.
Hannah Quinlivan is currently a PhD candidate within the ANU School of Art & Design in Canberra. Her multi-disciplinary practice evades definition as she moves seamlessly between textiles, spatial drawing, sculpture, design, installation and public art, exploring contemporary concerns around history, ecological and economic crises, emotional acuity, and impermanence in her own distinctive and strikingly recognisable style. Her exhibition credits include the 2019 international survey of contemporary textile art MINIARTEXTIL in Como, Italy, and solo exhibitions at Jan Kossen Contemporary, New York, Hong Kong Art Central, Colorado State University and a collaborative drawing performance at the Zentrum für Kunst und Urbanistik, Berlin.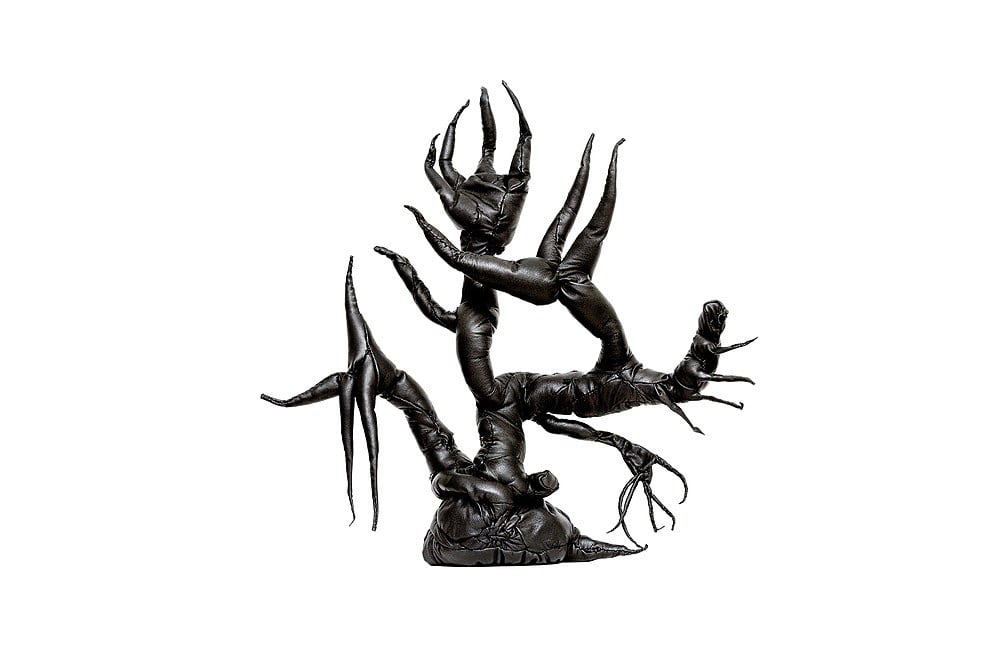 SMALL OBJECT SPACE | Talitha Kennedy SKIN GEOGRAPHY
Using specialist glover's leather, a needle and thread, Talitha Kennedy fleshes out her psychological landscapes. Both contained within their skins and bursting forth in biological gestures, the finger-like extremities appear to be simultaneously lifeless and budding with new growth, as a metaphor for the paradox of natural forces in a constructed world.
Originally from Melbourne, Kennedy completed a Masters by Research in Visual Art at Charles Darwin University in 2011 and was the NT recipient of the Qantas Foundation Encouragement of Australian Contemporary Art Award. Using black leather as her primary medium, her previous solo exhibitions include Mars Gallery, Melbourne, Interlude Gallery, Sydney and Umbrella Studios in Townsville. She has been in numerous curated group shows in the Northern Territory, South Australia, New South Wales and Victoria.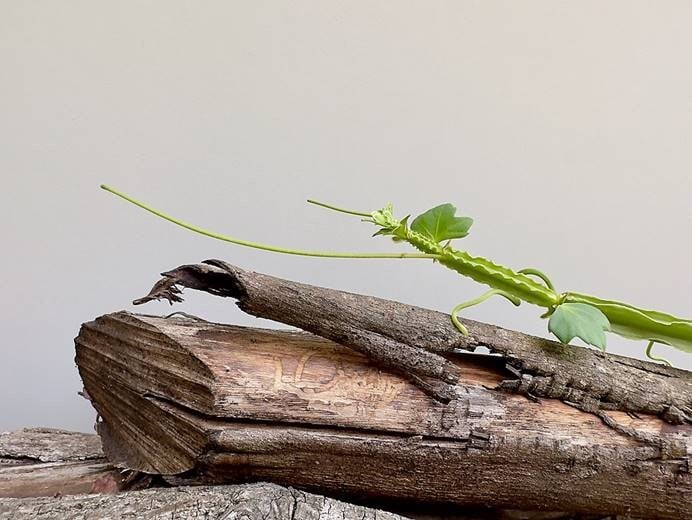 MACHINERY STREET GALLERY | Dr. Julie-Anne Milinksi THREE GROWING FORMS, AND AN ADAMANT CREEPER
Three Growing Forms, and an Adamant Creeper uses a surrealist drawing by Ithell Colquhoun and a long-dormant plant cutting as a starting point for this exhibition. Brisbane based artist and researcher, Julie-Anne Milinski embraces Colquhoun's esoteric views of the natural world and divine feminine energy, while exploring plants' agency and material liveliness in strangely familiar processes and forms.
Dr Julie-Anne Milinski is a multidisciplinary artist whose practice explores humanity's relationship with their environment to reveal reciprocities and interdependencies with other living things, and the liveliness of the materials we introduce into our shared habitat. Her observations of plants' agency reconsiders humancentric perspectives of the natural world. Parallel to these concerns is an exploration of narrative through familial craft traditions: macrame, crochet, ceramics, and woodwork, using oblique references to art history as both inspiration and grounding. Julie-Anne completed a Diploma of Visual Art in 2004 at RMIT, a Bachelor of Fine Art (Painting) in 2007 at the Victorian College of the Arts, and a Bachelor of Fine Art Honours (First Class) in 2011 at Queensland College of Art, Griffith University. In 2016 she was awarded her PhD from Griffith University for her research project "The Botanical within the Built: Visual Art and Urban Botany". She has exhibited in group and solo exhibitions in artist-run, commercial and institutional spaces in Australia and the USA.
PERFORMANCE | Shakara Ringdhal
Ringdhal graduated from the Queensland Conservatorium, Griffith University and holds a Bachelor of Music. She debuted with the Sydney Symphony Orchestra in 2018 singing Elgar's Sea Pictures Op. 37 under the baton of Benjamin Northey and became the first vocalist the SSO has brought on tour in their 80 years of regional touring. In 2019 Shikara was invited by the Head of Music, Richard Hetherington, to study at the Royal Opera House, Covent Garden. Her trip was generously supported by the Queensland Government through Arts Queensland and the Lisa GasteenNational Opera School Scholarship. Her opera credits include Der Komponist in Strauss' Ariadne auf Naxos conducted by Simone Young AM, Larina in Tchaikovsky's Eugene Onegin conducted by Richard Hetherington, and Mrs Herring in Britten's Albert Herring directed by award winning film director Bruce Beresford for Brisbane Festival. Shikara has also been a resident Young Artist with the Israeli Opera's Meitar Opera Studio. Shikara is currently studying a Bachelor of Laws (Honours) at Queensland University of Technology.
OPENING SPEECH | Catherin Bull
Dr Catherin Bull AM is Emeritus Professor of Landscape Architecture at the University of Melbourne and Adjunct at QUT. After leading national and international consultancies, she served as a Commissioner in the Land and Environment Court of NSW, joining the University of Melbourne as the Elisabeth Murdoch Professor in 1998. She has published 2 books, over 50 papers and chaired an OECD Global Science Forum. As an advocate for better quality city planning and design she serves on juries, panels and boards nationally including Urban Growth NSW, Canberra Metro, Queensland Cultural Precinct and Building Queensland being appointed an Order of Australia in 2009.
IN CONVERSATION 'Collaborating with Invisible Forces'
Confirmed Saturday 24 June 2-4pm
Panel of speakers: Talitha Kennedy, Dr Julie-Anne Milinski, Michelle Vine and Cassandra Lehman. Hannah Quinlivan will zoom in.
EVENT LINK: https://events.humanitix.com/in-conversation-or-talitha-kennedy-and-dr-julie-anne-milinski