CLAUDIA KOGACHI: ARTIST IN RESIDENCE AT ARTISAN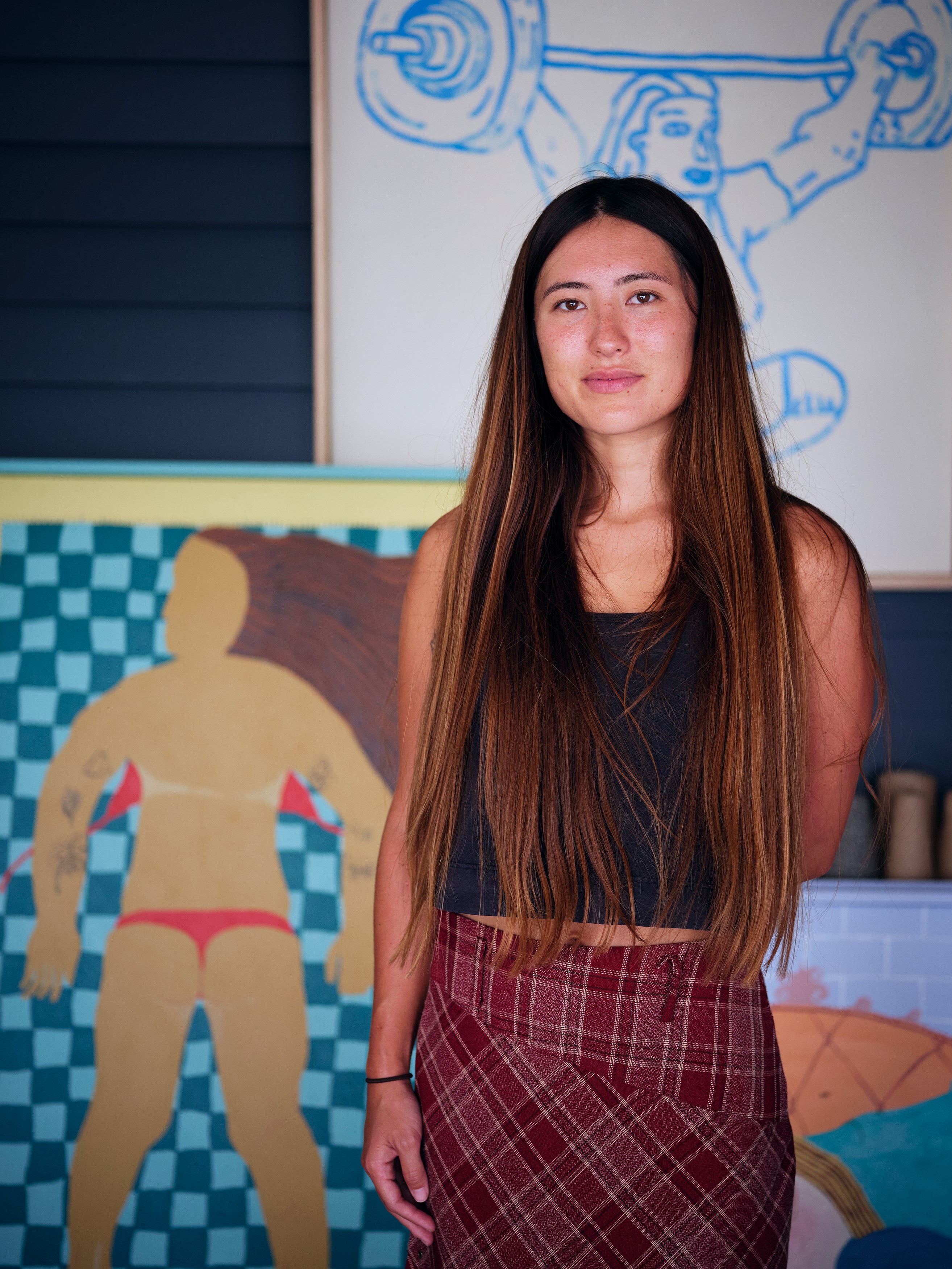 Selected artist, Claudia Kogachi has been awarded a residency at artisan thanks to the Debra Porch Award.
Claudia Kogachi is a contemporary artist and painter. Born in 1995, Awaji-Shima, Japan, she lives in Tāmaki Makaurau, Auckland.⁠
Claudia's work leans into the personal. She can't resist inserting the people in her life into her work. Claudia often depicts herself and those around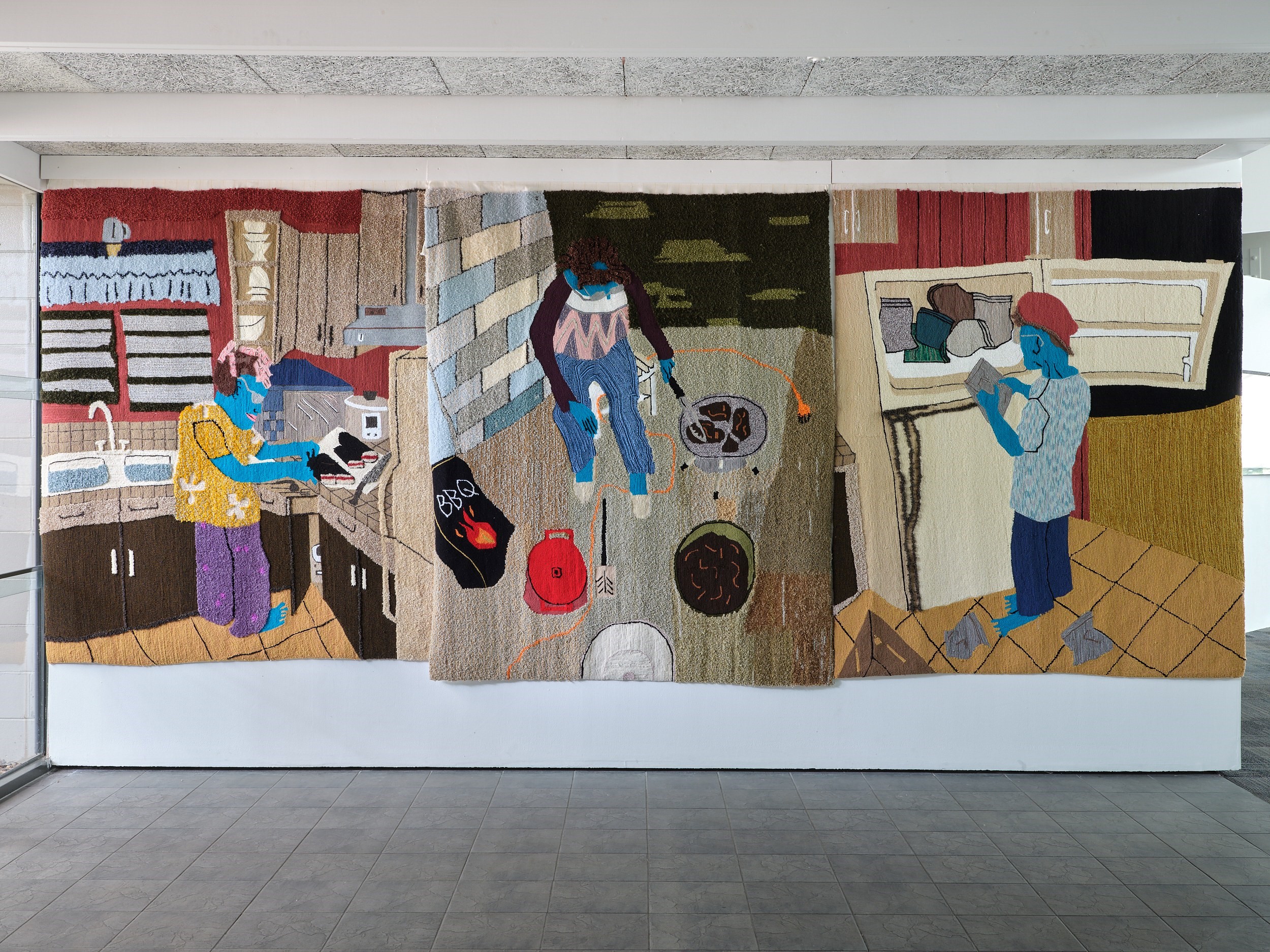 her carrying out everyday leisure activities or exploring imaginary moments. These scenarios are used to delve into various interpersonal dynamics and emotional states, navigating the often tricky side to relationships. For Claudia, life is as equally malleable as fiction and she bends the narrative truth of both towards each other until they meet. Her works are imaginary negotiations of real relationships and real feelings.⁠
⁠
Oscillating between painting and textile, both mediums hum with the same energy. The depictions of Claudia's characters are large, bold, and cartoonish. She employs a sometimes coded colour palette, but always primary and bright. With a playful ease, Claudia embraces ugliness with no subject or bodily aspect too taboo for the canvas. Dressing herself and her associates in a range of real and made up personas, the audience is invited to do the same. In a world where everything is real and everything is made up, you can be anyone you want.⁠
Claudia is currently creating a series of works using the process of 'rug-tufting'. A new medium for Claudia as she explores and evolves her creativity. These rugs represent hours of work as she tells an autobiographical story of her life based on photos she took on a trip to Oahu to visit her obaachan (grandmother).
You can experience Claudia's work and watch her process at the artisan gallery space on King St as she creates two brand-new tufted-rug works. You will be able to talk and interact with her as she meticulously pours her passion into her process.
⁠
Claudia's residency with artisan will run from SEPTEMBER 8TH - OCTOBER 6TH 2022
https://artisan.org.au/blogs/deborah-porch-residency/debra-porch-award
Above image courtesy of Sam Hartnet + bio courtesy of Jhana Millers Gallery.