On your bikes riders, Brisbane Cycling Festival presented by King St is finally here! The line-up for this year is already shaping up to be pretty epic with the return of the Tour de Brisbane, AusCycling Track National Championships, Festival Village, Active Lifestyle Expo plus the addition of the Oceania Championships.

If you're thinking about upping your cycling skills, need a push to get started or want to get involved in all the cycling action, CAMS on King St is the place for you.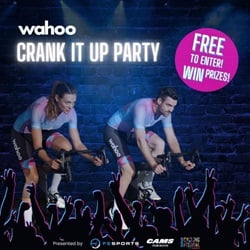 Wahoo Crank it Up Party | CAMS Cycling | Friday, April 1
Mad cycling enthusiasts, this one's for you! Try out and compete on the Wahoo Fitness KICKR bike at King St's home of cycling, racing the (in)famous Hilly Route KOM segment on ZWIFT for your chance to win a share of over $4000 in prizes! There'll be street food vendors set up right outside, as well as some KICKR bikes for spectators to try, too. Sign up and learn more here.

Tour de Brisbane | Brisbane Showgrounds | Sunday, April 10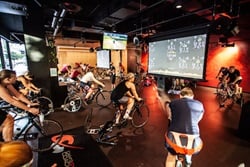 Get back on the bike and join the bunch to experience Australia's ultimate Sunday ride.

With over 110km of fully closed city roads and returning home at the Brisbane Showgrounds, the Tour de Brisbane is the one ride you don't want to miss! There's multiple rides to get you moving with distances and challenges for everyone. Whether you're going for a pedal with the fam or going for the podium, there's a ride or race for you.

Looking for an extra discount at registration? CAMS have secured a special 15% off discount for their members who ride and wear the iconic red CAMS jersey! Join or find out more information here.

Active Lifestyle Expo | Brisbane Showgrounds
The heart of the Brisbane Cycling Festival Village, the Active Lifestyle Expo is packed with cycling and healthy lifestyle technology and products used at CAMS as well as family activities, live entertainment, and plenty of food and drinks. Access to the Festival Village and Active Lifestyle Expo is free, with all ages (and even dogs) welcome!