FLOURISH IS GROWING, WITH NEW FREE CLASS STYLES AND TIMES FOR EVERYONE
We're making the most of our revamped FLOURISH studio for spring and summer.
We're expanding FLOURISH for spring and summer to take advantage of our revamped studio space!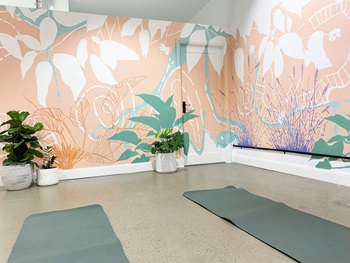 You can now participate in free Bootcamp Blitz and mindfulness sessions in addition to the existing scheduling of Boxfit, yoga and pilates classes on offer every Tuesday-Saturday.
Our refreshed studio space, centrally positioned between The Lamb Shop and Sushi and Nori, is purpose-built for comfortable workouts and meditations, and boasts a hand-painted mural, lush greenery and adjustable lighting to build you up or calm you down, depending on what you need!
The free classes are the perfect way for local workers, residents and Bowen Hills visitors to enjoy an energy boost during lunchtime or squeeze in some movement after work, with classes running at 12:15 pm Tuesday-Friday, or a 5:15 pm BoxFit session on Thursdays. On Saturdays, you can sleep in before pilates at 9 am.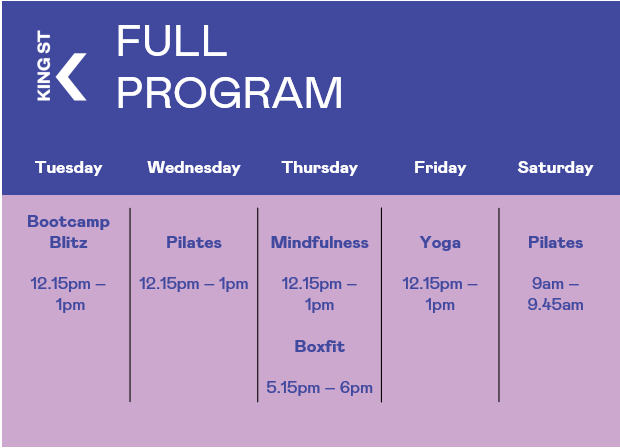 With so much time spent at home or indoors over the past year, FLOURISH is the perfect way to incorporate some movement into your weekly routine.
You can also read about Penelope Layton, the local artist who created the amazing mural in the Flourish space here.