Need help reaching your fitness goals or want to boost your wellness as winter nears? King St's health and wellness providers are here to get you feeling the best you can possibly be.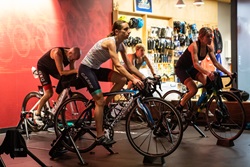 Pedal to powerful at CAMS Cycling Collective
Don't let your training slip due to the arrival of dark mornings. Winter is the perfect time to keep the wheels in motion and lay solid foundations for your cycling and fitness goals. And lucky for you, CAMS is offering a three-month indoor membership for June, July and August! Check out all of the indoor timetabled sessions here or head in for a self-directed session - you can even use one of CAMS indoor Wahoo Kickr bikes. Find out more and book in today
here
.
Join a free fitness class at Flourish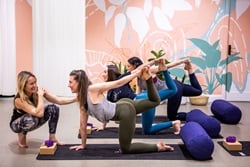 Feel recharged and refreshed, healthier and happier with King St's free fitness program FLOURISH 💜 With no bookings or memberships necessary, this is the perfect place to breathe out and get your body moving as the days get colder and shorter. Choose between yoga, mindfulness or pilates with all classes running for 45 minutes - perfect for fitting in with busy schedules! Check out the full timetable
here
.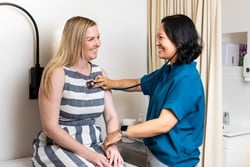 Get your flu vaccine or general checkup at MyHealth
Step into winter feeling your best with MyHealth Medical Centre. Myhealth welcomes all patients new and existing and strives to provide the best service making your health their priority. Convenience is key, with mixed billing options available, as well as bulk-billed telehealth consultations for new and existing patients. The 2022 flu vaccine is available too, so book your vaccination appointment by calling reception on (07) 3180 4768 or book online
here
.
Grab our latest health and wellness news on King St
here
.