Enjoy a multi-sensory celebration of seafood at this special streetside event!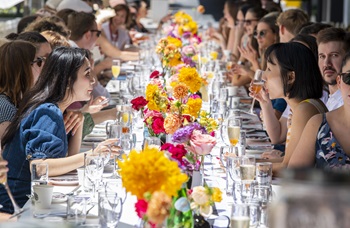 You loved the Blossom Brunch and now we're delighted to offer the King St Seafood Lunch!
Held on the 4th of December, featuring a mouth-watering menu of seven courses of the freshest seafood, along with a delicious bar menu. Each menu item will be skilfully prepared by our King St restaurants and cafes so you can be sure each course will be as delicious as the last.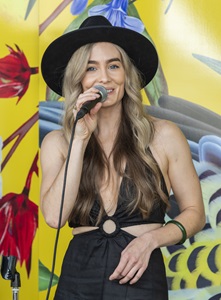 Her talent was a highlight of our recent Blossom Brunch and we are lucky enough to be graced by her presence again - Franky Smart will share her lovely voice with us again!
Delicious menu sneak peek includes:
Scallops & Prawns dumplings with fish roes from Fat Dumpling

NY Style Lobster Sub with saffron aioli & burnt butter from The Fish Shoppe
Plus a three hour drinks package to top it all off!
While we don't have a full menu to share just yet (we promise it's worth waiting for!) you can still grab tickets now for those who are a hands-down "yes I'll be there!". Our Blossom Brunch sold out in record time so here's your chance to reserve your spot.
https://www.eventbrite.com.au/e/king-st-seafood-lunch-tickets-200576889877