KING STREET'S BEST GROUP ACTIVITIES
The best things in life are free… and friendship is no exception!
You've got a friend in us, Brisbane, and with all these smile-sparking group activities on King Street, you'll have a few more friends joining the party.
With everything from cheese wheel pasta night to free fitness out on the green, it's time to take your social life to fun new places.
Loteria Night | El Camino Cantina

If you and your pals love a good board game and cocktail night, then El Camino Cantina's Mexican Bingo event, Loteria Night, is made for you! On the last Thursday of every month from 6pm, enjoy sipping through your one-hour drinks package, devouring tacos, wings and a quesadilla to share with your amigos! Complete with giveaways and "friendly" competition, Loteria Night is the perfect night out with the gang!


Group Cycling | CAMs Cycling Collective

January's just a distant memory…struggling to keep those New Year's gym resolutions in check? No worries, CAMs Cycling Collective's got you covered! This is the perfect event if the gang is after weekend plans that keep you movin'! With indoor and outdoor cycling options, wheel be sure to see you all there!


Art Workshops | artisan

Bring your buddies and your creativity. Because artisans' weekly workshops are where you'll be showing off your crafty side this weekend! Together you'll learn how to make your own kokedama moss ball, or perhaps hone your hand carving techniques! Whatever you choose, we're sure it'll be magnifique! Spots fill quickly, so be sure to book!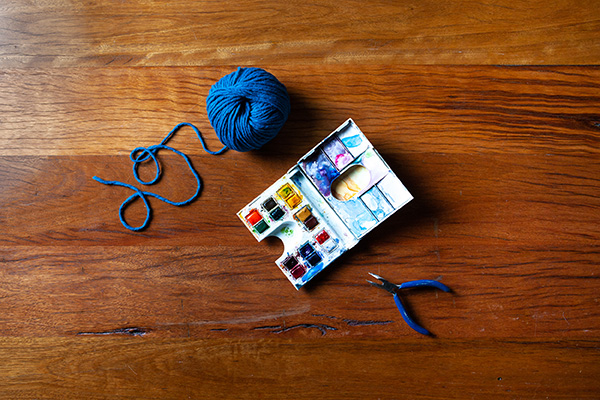 Banquet | Fat Dumpling

Food is best enjoyed shared… or, when you've got the quickest hands! From Tuesday to Saturday, feast on a share banquet of mouth-watering spring rolls, soft dumplings and Janet's house curry with crispy chicken at The Fat Dumpling! And there's always room for dessert, so why not try a scoop of green tea ice-cream, or some peach spring rolls?
Namaste, Brisbane! There's no better time than the cooler months to work up a sweat, which is why yours truly has partnered up with CAMS Cycling Collective and Unplugged Yoga to run Flourish - a FREE yoga and Pilates program in Alexandria Park!
Everyone is welcome and all fitness levels catered for, Flourish is running Mondays through to Thursdays until 2 April 2020 - find the perfect class for you by checking out the timetable. Everything's really working out nicely, isn't it?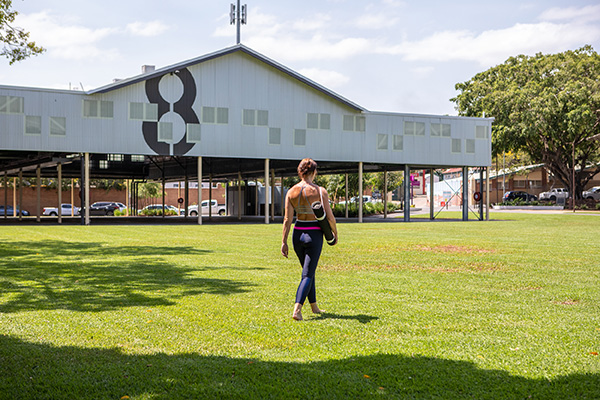 Cheese Wheel Pasta | Il Verde

Three words: Creamy, rich pasta. Oh, and not to mention that it's served from a CHEESE WHEEL! Available on Tuesdays at Il Verde, get ready for a carbalicious cheese feast your friends will never forget! Bookings fill fast (did I mention the pasta is served from an *actual* cheese wheel?) so book now! Buon appetito!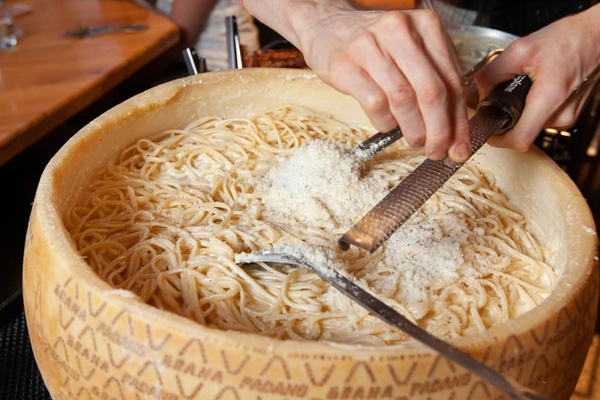 Live Music | The Tivoli | Various Dates
If you and the gang are looking to catch some incredible live acts in an intimate setting, look no further than The Tivoli! You'll be spoilt for choice with a packed calendar of events, including plenty of belly-laughing acts during the Brisbane Comedy Festival! Quick, check out all your upcoming options at the Tivoli.
As for pre-show dining, you ask? Our retailers leave you spoilt for choice, with some restaurants - including Six Acres and Il Verde - giving you 20% off the bill or specials on pizza when you flash your Tivoli ticket! Check out all the awesome deals.
King Street Book Club | Various King St venues and dates
Perhaps you and your pals are more the bookworm type, or you're looking to rediscover the wonder of reading. Or, perhaps your ears perk up when you hear the words "wine included!" Well, King Street Book Club will be perfect for you! Wine in hand, you'll dive into a book discussion facilitated by Avid Reader's Book Club Manager, Jennifer Stephens - all for the affordable price of $30.

Tickets include the book, a glass of wine and discussion - keep an eye out on our Eventbrite page to see what's up next!


Get on the group chat, people! It's time to catch up on King Street.