CAMS Cycling Collective is a training hub for all cyclists - beginner, recreational and competitive. Recently celebrating 1 year on King St, find out more about Cam himself.
With over 11 years' experience as an elite and professional cyclist, both nationally and around the world, Cameron Hughes knows a thing or two about hitting the pedals! As head coach and owner behind CAMS Cycling Collective and Musette Café, we speak to Cam about the one-of-a-kind cycling centre.

Tell us about your background with cycling, professionally and personally!

My coaching wisdom, cycling skills and ability come from an 11-year career as a professional cyclist nationally and internationally. I've been coaching for over 10 years now, and have helped cyclists, triathletes and ironman athletes reach success in all types of events and races achieving various goals. I am an accredited coach in cycling, triathlon and running, and also hold a Bachelor of Education.

I wanted to give back to the sport that has given me so much, and thus, CAMS Cycling Collective was born. CAMS really is a family affair with my wife, Sheree, also being a Cycle Coach and our daughter, Taylor, a regular helper at CAMS on the weekends. Our goal has been to develop CAMS into an inclusive and passionate community, where I am truly invested in the journey of each client and will help everyone reach their goals - no matter what they are.

As head coach, I teach our clients how to ride or succeed in a race, and help them challenge themselves physically and mentally. Cycling requires the confidence to tackle any goal you set your mind to, and once you achieve it, I will help you find the next one. My coaching methods adjust to each unique client and their needs, where we adjust full training programs around their work and lifestyle.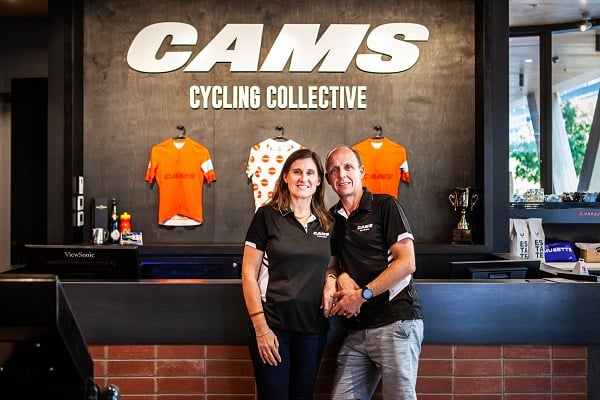 What has been your cycling career highlight?

There have been so many great, memorable moments over my career, but one of my proudest is my win in 2007 at the 'Grafton to Inverell Cycle Classic' - one of the toughest road races in Australia.

How is CAMS Cycling Collective different to other training facilities?

CAMS truly is a one stop shop! We're suitable for all rider levels, from beginner to competitive, with a wide range of different goals. With options for training, you can choose to train as part of an indoor or outdoor group (or both!) under the direction one of our accredited coaches, and you can expect to work alongside other members of similar ability to build your skills, endurance and ability on and off the road. The unique combination of indoor and outdoor training at CAMS ensures that mother-nature is no obstacle to your training and your safety.

We also have Musette Café on site, ready to help you refuel when you've finished your session, and if your bike ever needs some attention or TLC, CAMS has a mechanic on site in the workshop able to assist.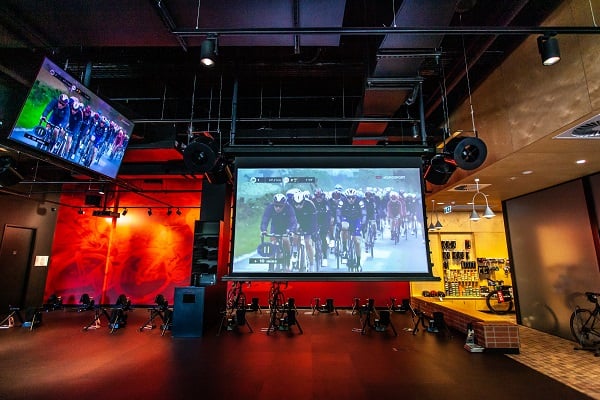 What is your favourite part about King St?

The vibe! King St has such a great feel to it. There is a mixture of retailers attracting a wide variety of people coming to King St for a great time which is nice to see. We're very happy to have made the move across the river and look forward to many happy years here as King St continues to come alive.