We caught up with Hannah Sands, Manager of Welcome to Bowen Hills in King St, to find out what drives her.

Tell us a little about yourself, and where you grew up.

I grew up in Canberra. I've been a part of the hospitality industry from a young age and managed my first venue at 21. I then did a stint in the south of France working on the super yachts then moved to Brisbane a few short years ago. If I'm not expressing my passion and creativity at work, I'm at home making music; something that has always been a big part of my life. During quarantine I was able to spend more time jamming at home and working on my original music which has been a great outlet - you can check it out on Instagram @hannahsandsmusic!!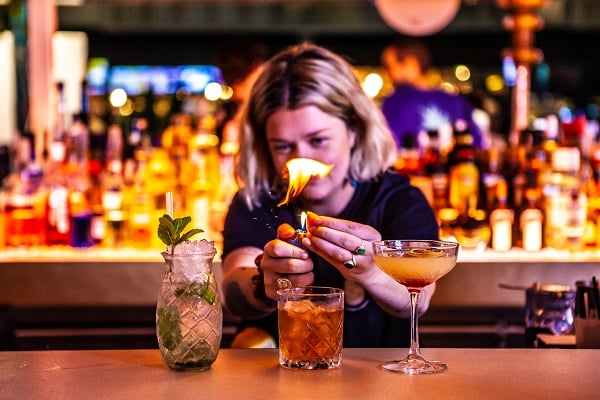 What do you love about managing Welcome to Bowen Hills?

I love that my job gives me the opportunity to spread good vibes and create an enjoyable and safe atmosphere for my employees and customers. I have such a great team who I can honestly say are more like friends than employees. Welcome to Bowen Hills, as a venue, is so versatile. I love being able to arrange the layout to accommodate for so many different functions and events.

What cocktail trends or spirits interest you at the moment?

For me, simplicity is key! Any more than three or four ingredients, I'm probably not that interested. A good negroni or margarita would be my go-to.

What do you love about King St?

My favourite part of King St? My venue of course - ha ha! I've loved watching this precinct develop over the past couple of years and seeing more people on the street and more businesses becoming established. It has a beautiful energy and I'm so happy to be a part of it.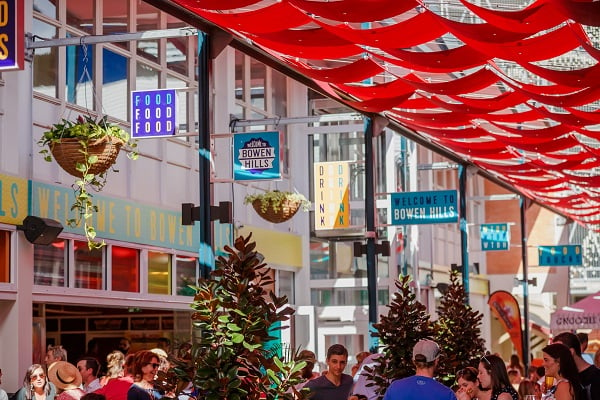 Note: Photo shows Welcome to Bowen Hills pre-COVID-19.

Finally, is there a special cocktail of your creation that you'd like to share with our King St followers?

I'm actually a die-hard beer fan and I'm a sucker for a pint of Green Beacon Wayfarer! Support local!