OFFICE LEASING
Make King St your workplace and discover the true meaning of innovation. At Lendlease, we're passionate about designing environments that boost wellbeing, providing positive outcomes for both individuals and the organisations we partner with.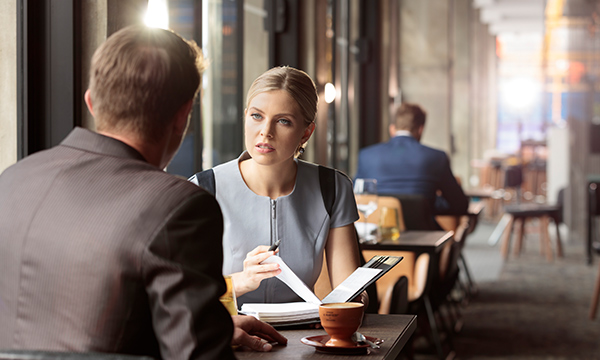 1 King Street - coming soon
Destined to be one of Brisbane's most iconic commercial addresses, 1 King Street has every ingredient to deliver a workplace of the future, and will represent the very latest thinking in design, building, placemaking, sustainability, efficiency, wellbeing and technology.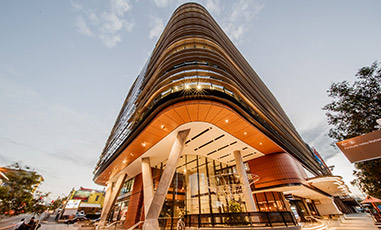 KINGSGATE: 6 STAR GREEN STAR
Celebrated as Queensland's first 6 Star Green Star As-Built commercial building, this nine level high-performance building is tenanted by Lendlease, Robert Bird Group, SMEC and more, with ground level restaurants.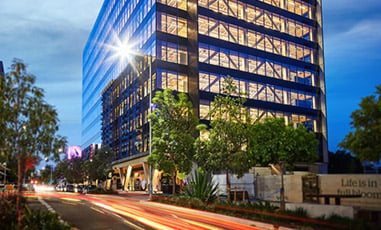 25 KING
With its striking combination of sustainable Cross Laminated Timber (CLT) and glass, 25 King commands a unique street presence. With state-of-the-art technology and sustainable outcomes, 25 King is the definition of a connected, collaborative workspace for high-performance teams.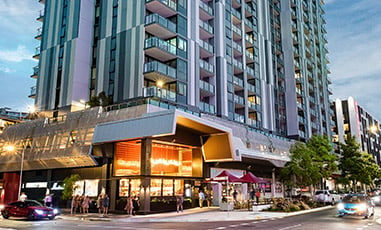 KING ST BRISBANE - NOW LEASING
Home to thousands of savvy professionals, King Streets' commerical office building provide light-filled, collaborative workspaces and ground level cafes restaurants and retail.