King St won't have the Ekka on our doorstep this year, but you will get to enjoy some of the classic Ekka favourites!

From Friday 7 August to Sunday 16 August, the King St Pop Up will operate from 4/45 King Street, Bowen Hills 11am to 7pm every day. That's located between Kuhl-Cher Coffee and the Beerhaus on King St.

Serving the classic Ekka favourites of Dagwood Dogs and Strawberry Sundaes* with an Ekka Tasting Plate also available, you don't have to miss out!
Dagwood Dog: $5.00
Strawberry Sundae: $5.50 *
920ml Strawberry Sundae: $15.00
Royal 100 Ekka Tasting Plate (GF): $15.00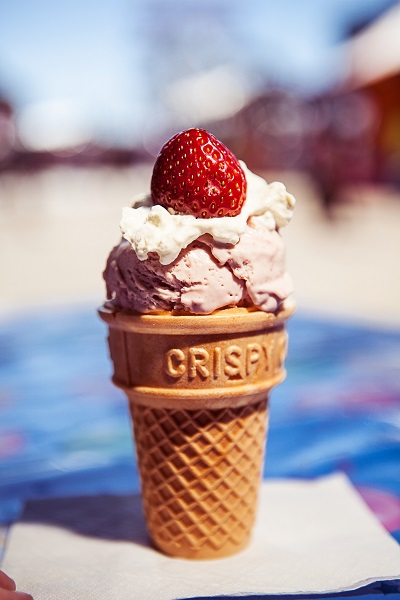 Visit the Ekka's website to find out more
This is for a great cause too! Ekka's iconic Strawberry Sundaes are a family favourite and have been enjoyed by millions of Ekka guests since the 1950s, with more than 180,000 devoured at the show last year. For over 30 years, all proceeds from the Ekka's Sundaes have gone to support the Prince Charles Hospital Foundation and The Common Good, and this year is no different. In fact, you'll be helping to fund medical research into coronavirus and the development of treatments for vulnerable patients amongst other important causes.
* GF Strawberry Sundae option available - in a cup, not a cone