KING ST NEWSLETTER NOV 2022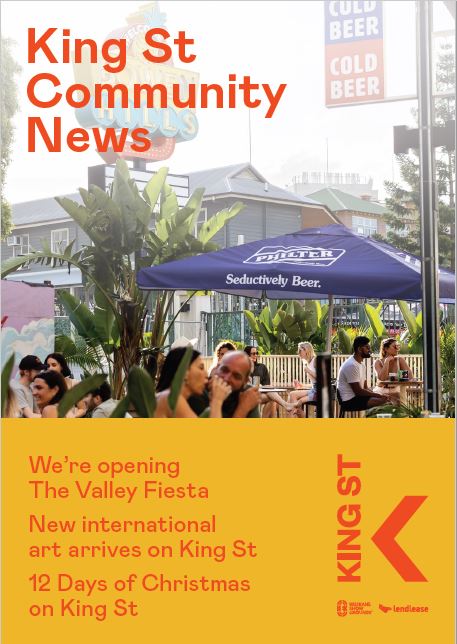 Our next edition of the King St newsletter is here!
Check out what's happening on King St as well as some amazing community events including:
- King St Food Fiesta
- RU OK Day
- Where It Purple Day
- Christmas parties galore!

Have a read now or pop into one of our King St venues to grab a printed copy.