NEW EDITION OF THE KING STREET NEWS IS HERE!
Our King St newsletter is a favourite read of the people of King St.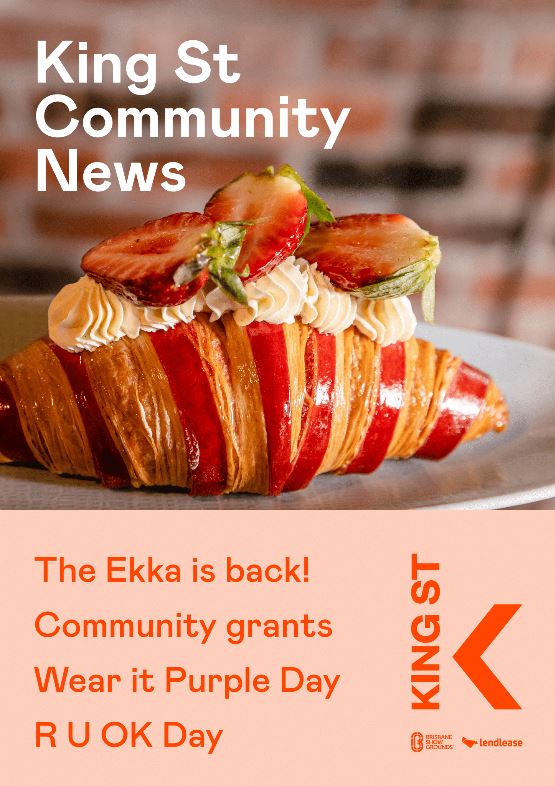 Whether you pick up a copy from one of our retailers or read digitally, the King St newsletter has everything you need to keep you up to date!
This month you'll find:
- All things Ekka!
- Delicious Ekka Strawberry Sundae inspired dishes and where to find them
- King St Community Grants
- Say hello to our new neighbor, Shop for Her
- Plus so much more!

Read the full newsletter here
We love hearing from our King St community! If you have a story or idea that you'd like to see featured in our next edition, email shannon.volp@lendlease.com.