A LOOK BACK IN TIME TO KING ST'S CONNECTION TO THE ROYAL FAMILY
In loving memory of Her Majesty Queen Elizabeth II - the stoic queen who ruled for generations and dedicated her life to serving her people and
The Brisbane Showgrounds has been transformed into a world-class lifestyle destination, at the centre of which sits King St; a place where creativity, imagination and innovation flourish on a daily basis. A place where locals live, work, play, dine, shop and enjoy urban green spaces.
But the Brisbane showgrounds (previously RNA showgrounds) has a rich history of royal connections as the home of Brisbane's agriculture and entertainment - a highlight being the 1954 visit of Her Majesty Queen Elizabeth and Prince Phillip to the Ekka. With the sad news of Her Majesty's passing, we thought it the perfect time to look back and reflect on these vists.
1921
The prefix 'Royal' was added to the National Association's name in 1921 after it was granted the prefix under warrant from His Majesty King George V. It was this same year that the 'modern' version of the Queensland Exhibition that we know and love began which has since been shortened to the Ekka, indicating locals' affection for the show.
1954
In March of 1954, Her Majesty Queen Elizabeth II made history as the first ever reigning monarch to visit Brisbane. She was so popular that people came out in their thousands when she arrived at the RNA showgrounds.
2014
Her Royal Highness The Princess Royal, Princess Anne visited in October of 2014 to attend the 26th Royal Agricultural Society of the Commonwealth. The RASC is the body that unites agricultural show societies from all over the Commonwealth in order to share ideas, knowledge and skills. Princess Anne took over as president from her father Prince Philip, who founded the society in 1957.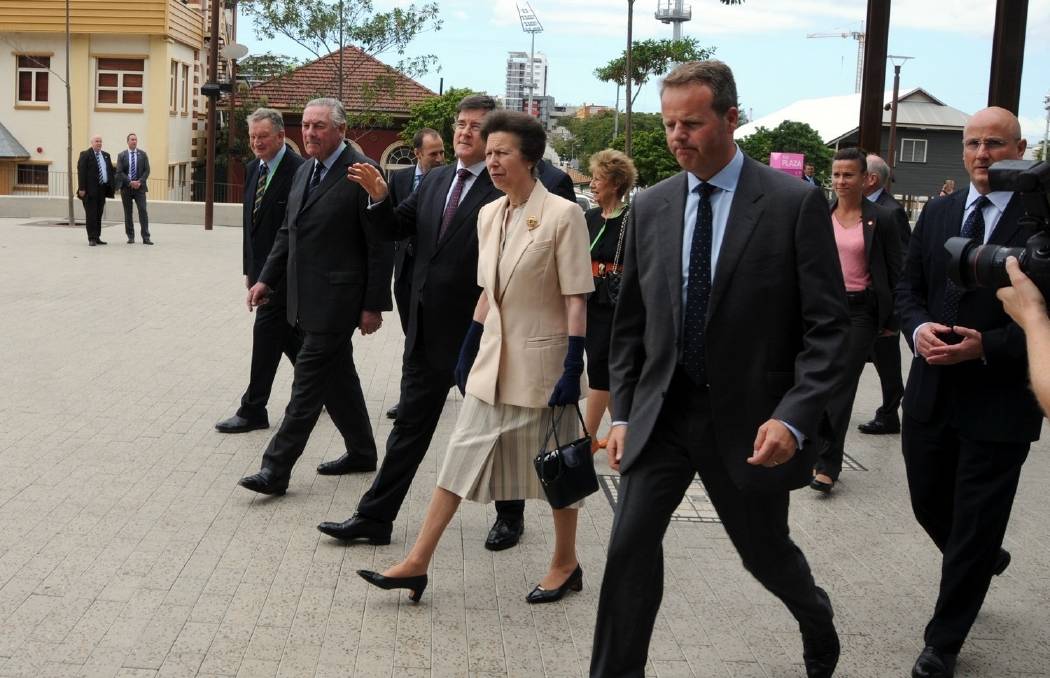 Visit King St today and you will notice the custom designed tree grates to commemorate each of these Royal visits and connections as well as other important showgrounds milestones - made all the more special as the only street in Brisbane allowed to deviate from the normal BCC grates.