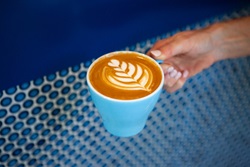 But first, Coffee | King St Retailers
Anytime is a good time for coffee! Whether it's part of your usual morning routine or a delicacy to pair with a sweet dessert, King St is packed with cafes ready to serve your daily espresso hit. Early risers can head to King St Bakery, Kuhl-Cher, Emporium Barber, or Musette. La Macelleria are providing the perfect post-dinner coffee.
For those who prefer their espresso in cocktail form, Welcome to Bowen Hills and Il Verde serve up some pretty mean Espresso Martinis too!
French Tipples | Montrachet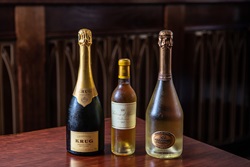 It's no surprise that Montrachet has been consistently honoured with prestigious industry awards including receiving 3 wine glasses in the Australian Wine List of the Year awards. Settle into their luxurious space that has elegance dropping from every timber lining and let your tastebuds run wild with their extensive list of French wine and champagne.
Limited Editions Brews | Beerhaus
What better place to celebrate National Beer Day than King St's holy grail of beer! With 40 different and limited-edition brews sourced from both local and international breweries, these legends are sure to have one of the best lineups in Brisbane. Grab your mates and enjoy an ice-cold beer in celebration. Book now here.
The Royal Rita Show | El Camino
Hop over to El Camino on King St for their limited-edition Easter Carnival beverage menu. Available from April 5 to April 30, the menu will feature a new lineup of their famous frozen margs named after some of the most iconic show bags. Expect to see Trolli Lolli, Warhead, Jelly Belly and Chupa Chups margaritas as well as a Kinder Surprise frozen cocktail (yes, please)!
New Cocktail Menu | Welcome to Bowen Hills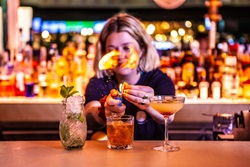 This bustling venue is expanding its offerings to include a whole new range of cocktails to warm you up as the cooler seas of booze-free cocktails - seems every hour really can be a happy hour!
Italian Hot Chocolate | La Macelleria
There's no better way to warm up than with La Macelleria's Italian hot chocolate. Chocolate lovers should prepare their taste buds - this is one of the most creamy, rich sips out there.