CONNECTING WITH OUR LOCAL COMMUNITY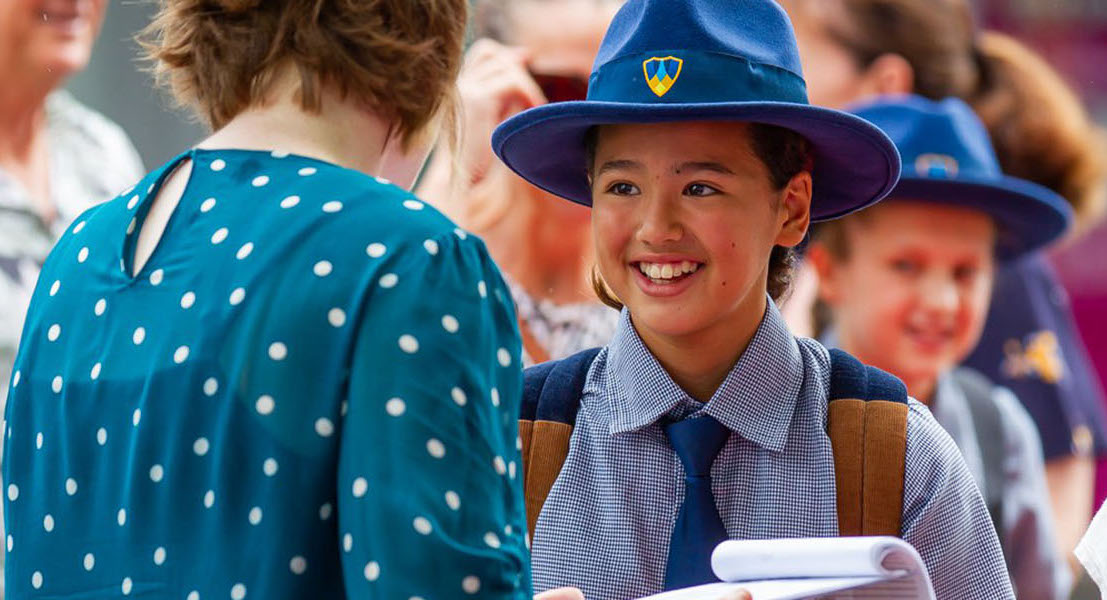 Coming to life both by day and by night, King St is quickly becoming one of the city's most popular hangouts for all ages - including teens. But it's not just on weekends that you'll find youth exploring all that our inner-city strip has to offer.
One of King St's newest neighbours is Fortitude Valley State Secondary College - the first inner-city school to be opened in Brisbane in over 50 years. Delivered in conjunction with Queensland University of Technology (QUT), the school's education program is future-focussed and real-world. So it wasn't long before King St started to facilitate tours, activations and events within the precinct.
As Deputy Principal Cally Nielsen states, "the school has been so privileged to have the support of LendLease, enabling us to access the street and local businesses as extensions of our classrooms and we've now worked the King Street precinct into all of our local excursion permission forms."
Most recently, students from the school benefited from a presentation and tour from Tamika Grant-Iramu - the artist behind our commissioned National Reconciliation Week and NAIDOC Week artworks. Whilst discussing how she designs her artwork, she also took the students through her design process from concept to creation. It was also enlightening to see the students learn more about Torres Strait Islander culture as they were taken on the street tour and how Tamika incorporates her culture into her work. Since the tour, students have used her work in case studies and looked at how they can apply this creativity and culture to their own work.
As an added bonus, we have also supported parent consultations over the last year with King St vouchers for parents (because who doesn't want a sneaky beer or bite before going back home to the kiddos)?
We are so looking forward to having the school involved in our upcoming R U OK Day and Day for Daniel commemorations.
Discover other ways King St and Lendlease work to support our local community HERE.